The current commercial scenario requires data, analytics, and action to be provided by a cohesive tool to satisfy competitive business hunger. BDB Decision platform is designed with the above requirements in mind to incorporate diverse data including that of generated through the cloud and deliver profound analytical insights to the end users on any device. BDB Decision Platform with its below listed integrated capabilities can become a one-stop solution from data consumption to insight discovery for all the modern organizations and business fronts.
Data Connectors
BDB has various ingrained data connectors, and it can connect to multiple commonly used data sources, applications, third party API's, IoT, social media, etc. in real-time. It lets you connect to RDBMS, Big data, FTP/ SFTP Server, flat files, web services, etc. and manage structured, semi-structured as well as unstructured data.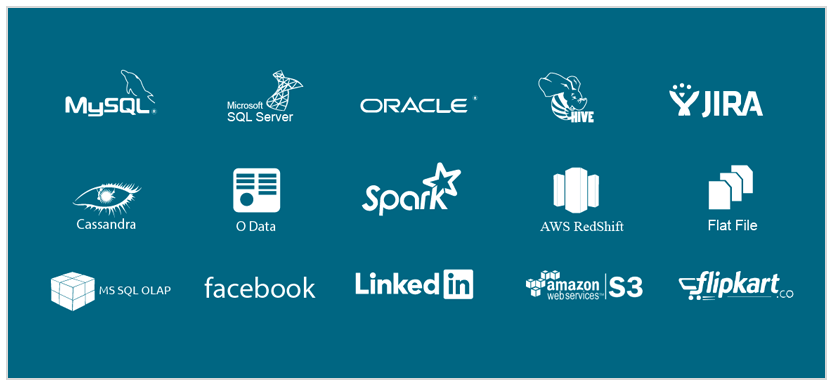 Data Pipeline
BDB Pipeline is an event based serverless architecture Data Pipeline for smooth automation of dataflow and data processing of real time, near real time and batch data.It is a dockerized application deployed on kubernetes and uses Kafka as a communication medium between various components which gives it a robust data orchestration capability.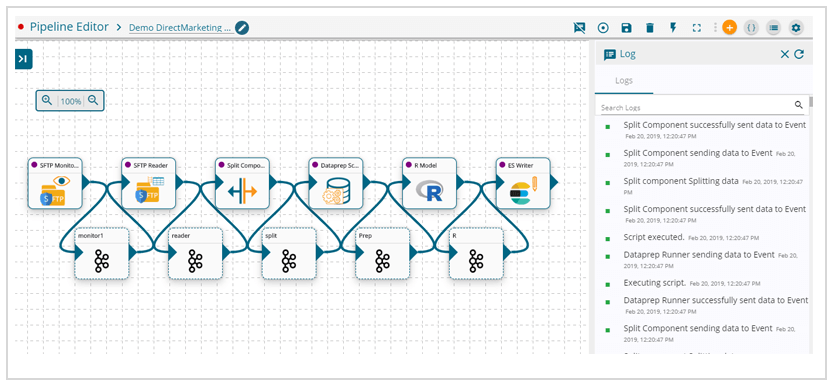 Data Preparation
Data Preparation allows you to interact with your data in Excel-like interface. It let's you perceive a quality profile of your data, detect anomalous records (rows with invalid or empty values) and remove them in a few clicks. The user can get intelligent data transformation suggestions based on data type and quality.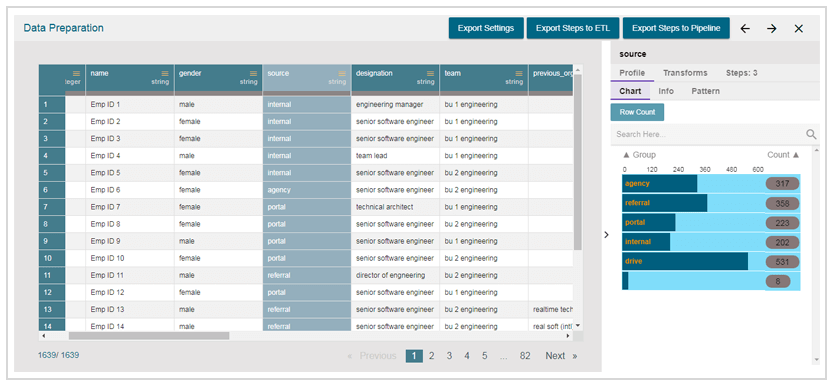 ETL
Data analysts spend up to 80% of their time cleaning data instead of analysing it. BDB lets you Extract, Transform and Load data to experience a secure yet self-driven mode of data grounding. This module allows you to pull the data seamlessly from different data connectors and pass it through Data Preparation layer. The user can write the prepared data in Cassandra, Elastic, RDBMS, or HDFS.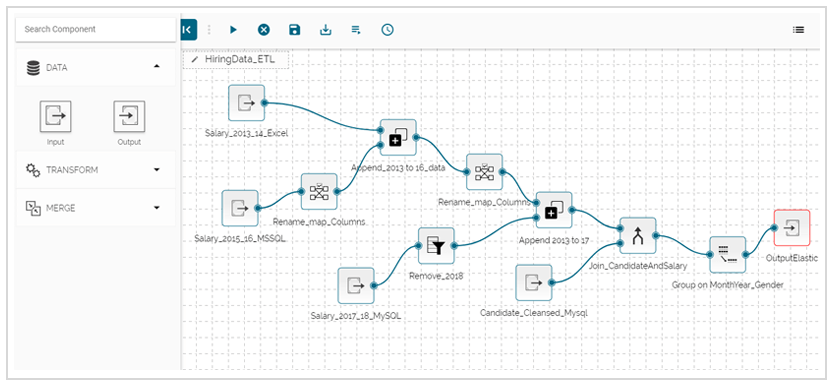 Predictive Workbench
This module is an End to End Data Science workbench with Integrated Algorithms from R, Spark ML, Python, Keras + TensorFlow for Data Scientist and Citizen Data Scientist to create predictive models. It is a drag and drop based user-friendly interface to create 'Predictive models & workflow' using rich library of standard algorithms, custom script and pre-packaged scripts.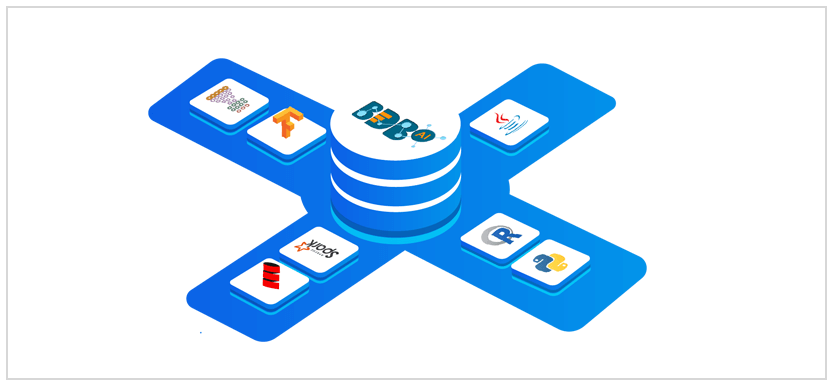 Dashboard Designer
BDB has a top end visualization module and it is one of the best tools available for complex and custom dashboards. It comes preloaded with a wide range of charts, features, and data integration capabilities that empower users to create informative and appealing visual representations of their data. Not only this, the dashboards are integrated with NLQ features (query based search) providing great ease and productivity to the user.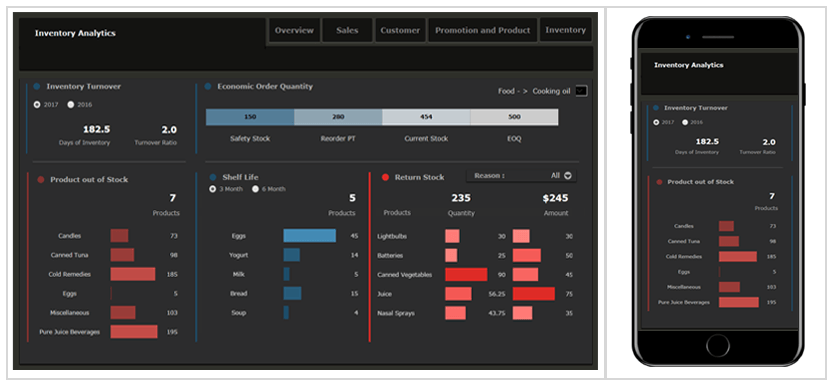 Self- Service BI
BDB Business Story augments the power of Self-service BI to 90% of business users worldwide by enabling their requirements to get fulfilled in the most simple, intuitive, and collaborative way. A self service BI module dedicated to ease of business user where one can instantly create analytics reports on the fly for independent decision making.It is also embedded with intuitive AI based data search which helps a business user to generate data insights through text search (data query) or voice command (through BDB mobile app) across millions of rows.