Overview
Let's take you through various events we organized, supervised or boasted to be a part of, in the recent past and our upcoming ground plan for the near future. Highly interactive webinars, with equally projective dimensions, have always attributed to viable thought process at all levels of supremacy. Conferences we patronize, have always taken us exponentially higher in all terms of apprehension. Workshops conducted at our section, not only lead to the strengthening of our organizational associations , but they also play a major role in benefiting our counterparts at large. Our recruitment policies and hiring agenda at various institutions across the nation, have mortared our paths through all constraints and impracticalities.
Webinars
We at BDB, are not just confined to dinners, ball games, shows, and summits. A healthy interaction with our valuable customers is welcome virtually. When it comes to webinar BDB is all over on the world map to fascinate its audience. Just tune in and stay informed about the latest enhancements of our innovative Data Analytics technology.
Coming Soon!!
News
Delivering the Undiscovered
Gartner News
BDB attended Gartner Data & Analytics Summit – June 2019 Mumbai, with the mission to make data analytics seamless for all businesses. It was a great experience for BDB team at Gartner DA, they have gained good traction from different industries. Team had discussion with various vendors regarding upcoming trends, IIOT, Journey Analytics, Digital Connectors, etc. In the event we also talked about BDB's next generation, data preparation, Search, visualization, data pipeline which can be leveraged in Advanced Analytic and use cases related to them. Overall it was a great experience for BDB's team at Gartner DA.

BDB AI and Data Science Expertise Gets Over-Whelming Response in India's Largest Analytics Summit
Cypher-2018 was an exceptional experience for team BDB to interact with the prevalent Indian Analytics Industry. Our CEO skillfully introduced comprehensive AI aptitude of BDB Decision Platform by emphasizing on the plugins like Data Preparation, Data Pipeline, Predictive Workbench with Neural Network, and Voice Assistance based Data Exploration that can be seamlessly accessed even on mobile devices. The team BDB got an encouraging applaud from the audience that consisted of leading Industry giants and start-ups in Data Analytics, Data Science, and Artificial Intelligence discipline for creating a unique end-to-end Data Analytics Platform.

BDB Recognized as Front-line Data Analytics Provider
Gartner Data Analytics Summit- June 2018 was BDB's first direct exposure to CIO/CDO/Analytics Lead community vis-à-vis other Global and Local (Indian) brands. Not only the response from delegates was overwhelming (around 261 delegates visited BDB booth) but also hopeful as a budding 'SERVERLESS' Data Analytics Platform of Indian origin could stand on its own being a HORIZONTAL end to end Data Analytics Platform with a potential to cut across BI and Data Science Domain.

Team BDB Mesmerized Machine Conference 2018
On May 11th BDB Executives attended Machine Conference 2018, an exclusive gathering of 50 veteran Indian Analytics Leaders in Mumbai. Team BDB enthralled the audience by demonstrating Crictix, World's first Real-Time Cricket Analytics Platform. Our CEO demonstrated how accurately Cricitx predicts results for the ongoing IPL series. The team received a thundering response from the attendees for the insightful data exploration techniques.

BDB Steps into Sports Analytics
Technology has come a long way just like cricket; it would be exciting to analyze and predict the game from the live scenarios. Explore the in and out of the upcoming IPL season with Crictix, World's First Real-Time Cricket Analytics Platform. Check out www.crictix.com to predict your winning team in IPL-2018.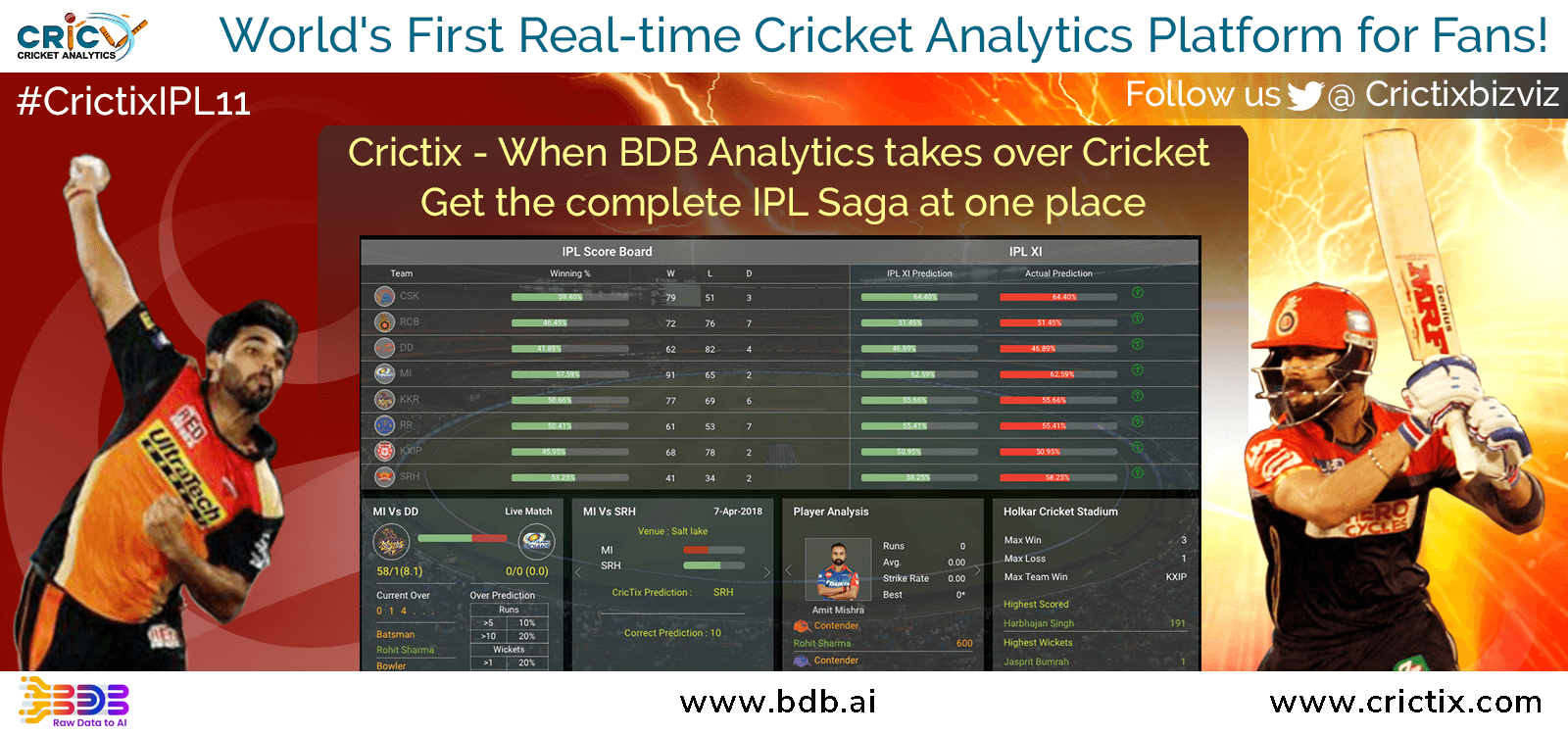 BDB Begins with the BNI Chapter at Bangalore
BDB is linked to the World's largest referral network, BNI to grow in the industry through structured, positive, and professional referral program. As a part of the Chapter activity our Sales & Operation Director introduced BDB Decision Platform together with our upcoming Cloud Platform, Yujaa the in the recent BNI assembly at Bangalore.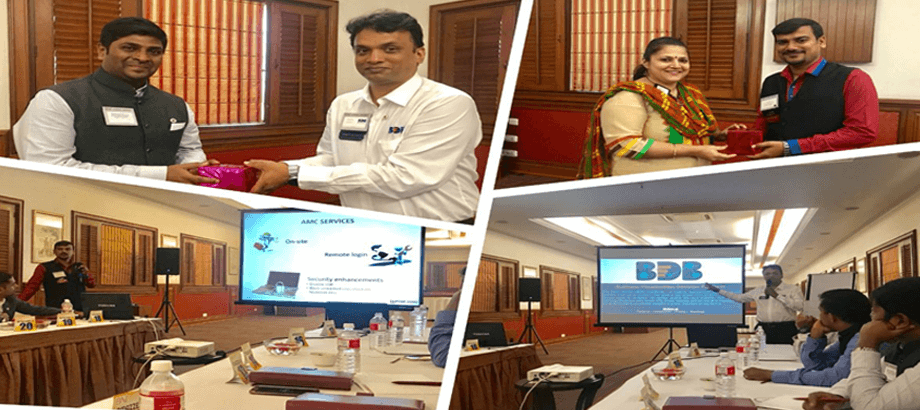 Empowering Emerging Talent at IBS
As part of our talent hunt, we conducted a recruitment drive in one of the top business schools in India, ICFAI Business School (IBS)-Hyderabad for the final year MBA students. We received an entirely overwhelming response from the candidates and the institute. The applicants showcased their business administration skills by presenting various case-studies in their discerning style unfolding new perceptions of business administrations.

BDB Enters the 4th year
Anniversary reveals the soul of an organization, fuels the vision, and benchmarks self-evaluation. It works as a booster to rejuvenate passion for performing. BDB experienced all this and much more with the glowing faces and happy cheers on its 3rd-anniversary celebration. BDB as a company is entering the 4th year, but BDB platform, the product has already begun its post 3.0 version that expresses our journey till now. We as a company are updated and committed to transform our narrative into a success story.

BDB Celebrates Women's Day
Women's Day is celebrated across the globe to acknowledge the achievements of women, but sometimes it is significant to recognize the efforts. An average contemporary woman does not want equality with her counter gender, she wants equal opportunities to excel; she does not wish to get a favour, she wants a fair standard to judge her skills; she no more cries to get permitted from any cultural or religious dogma, but she desires her free spirit to be accepted. BDB has come forth to support this New Culture of Fairness by providing all the female employees a gala time of their choice and space for them to all to express, enjoy, and excel.