With Advanced Learning Analytics, BDB Higher Ed Platform pushing Universities/Colleges to the next level.
Learning analytics refers to the use of data about learners and their environments in order to take action to improve those environments and outcome of students. Learning analytics is a vital content in a student's success which is initiated by:
Providing insight into risk factors associated with students and groups of students.
Triggering action on the part of the institution to prevent students from dropping out and to improve progress toward graduation and improved learning outcomes.
According to Gartner - Learning analytics is not yet a high priority for many higher education CIOs, despite its potential for helping to solve many of higher education's most pressing challenges — such as how to address graduation rates and retention and improve student learning outcomes.
BDB HigherEd Analytics Solution
Learning dashboards extend the provision by presenting the data extracted from a variety of sources, with the inclusion of course data, grades, survey responses and instructor observations, in order to prompt actions or to compare effectiveness of different approaches.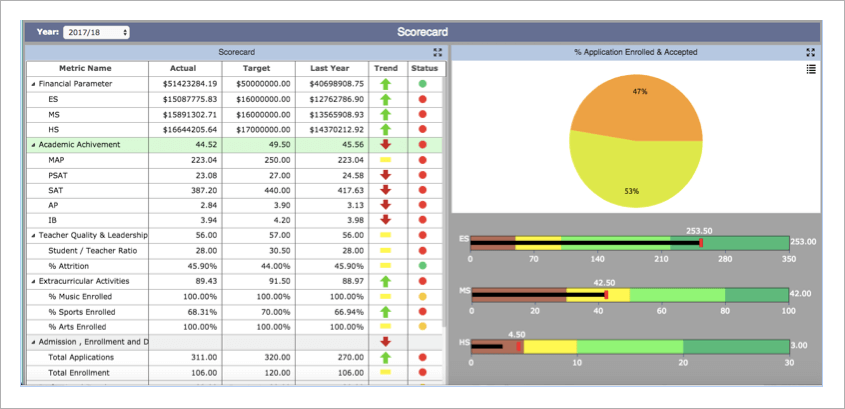 Early alert systems typically use data from the learning management system (LMS), the student information system (SIS) and predictive models to identify students at risk of failing a course.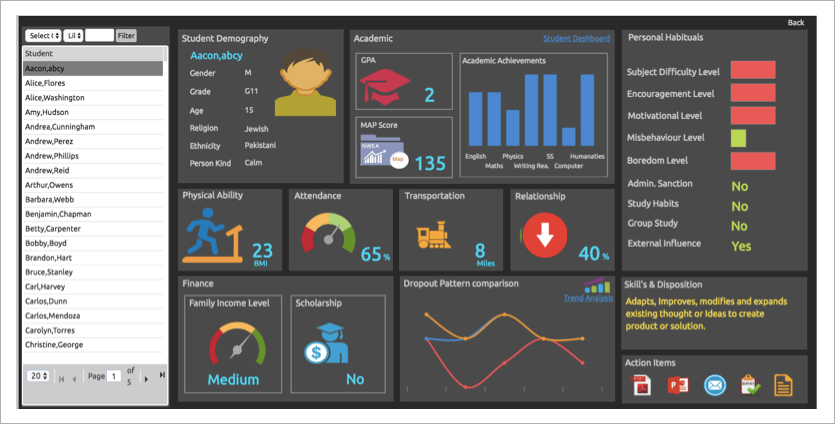 Predictive modeling approaches use a variety of data, often including large sets of longitudinal data on student course-taking patterns and success rates, as well as profile data from the SIS such as student grade average and preuniversity test scores. BDB Predictive Analysis plugin uses predictive models, algorithms to identify predictive patterns in the data such as student success in particular courses or programs. The outcome of the Predictive analysis can be analyzed through dashboards or Business Story (Self-service BI).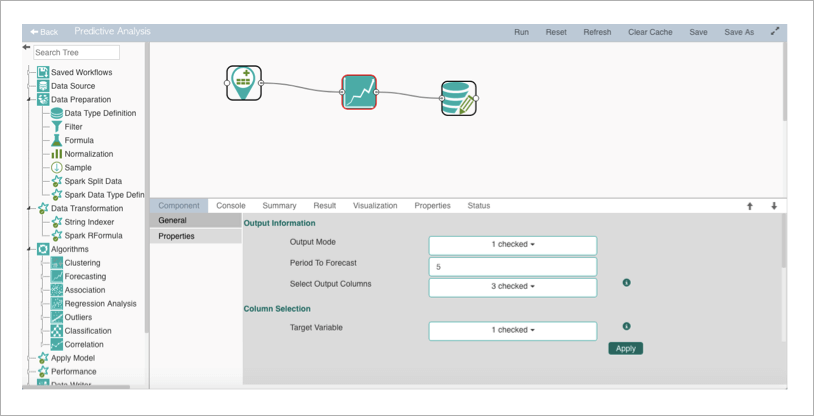 BDB HigherEd Solution Benefits
Improves retention (or reduce the student dropout rate)
Improves course-level performance
Demonstrates higher level of educational effectiveness
Reduces time to degree for students
Understands the variability in characteristics of students' population