AI-based Data Search in BDB Platform
AI-based Search refers to Natural Language Processing (NLP) method of communicating with an Intelligent BI Platform using a Natural Language like English. It has the following component of NLU (Natural Language Understanding) and NLG (Natural Language Generation). It makes accessing BI content extremely easy for a Business User and End User.
The responsive Search interprets human languages through computational linguistics to analyze the data and give appropriate outcomes. It also provides autosuggestions to make the data discovery even faster.
BDB is an end to end Decision Platform that gives a 360-degree view of your data equipped with advanced technologies like NLP and mobility so that you can explore your data anywhere anytime on any device using everyday language. Enter your data query in the search bar or use voice-assistance to get actionable insights out of your accumulated business data.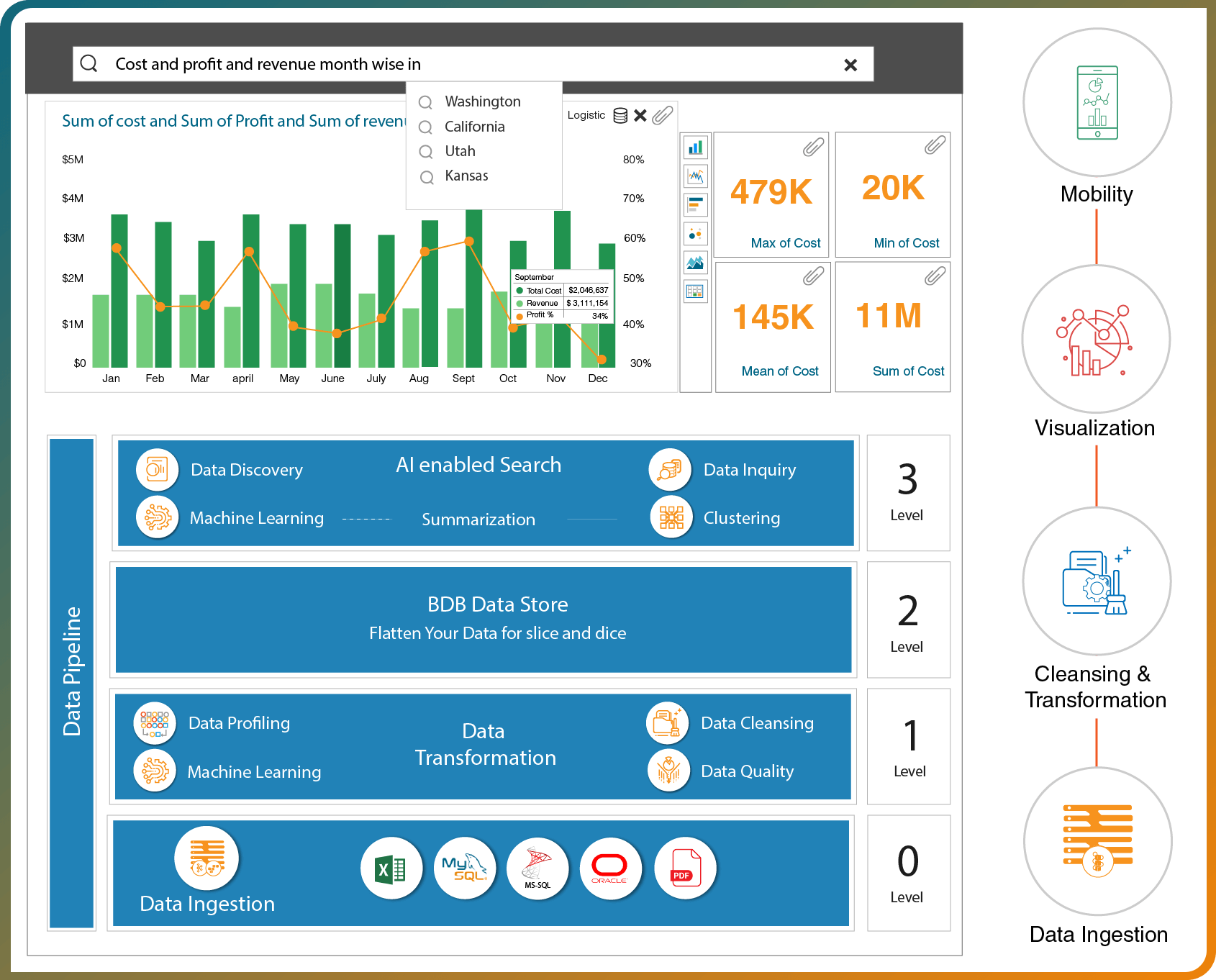 Enhanced Self-Service BI with AI-based Data Search

Data Discovery
Detect relevant patterns and gain actionable insights into your messy or scattered data files by using the user-oriented data search functionality.

Data Inquiry
Observe different portions of data and enhance the quality of data inquiry while you review the data. This process generates a sequence of queries on the underlying data sets.
Visualization
Avail BDB's inbuilt charting library for the instant visual depiction of your searched data to identify patterns & relations within the selected data set.

Summarization
Advanced techniques like Context Sensitive Aggregate Engine, Clustering, Bucketing for Histograms, Linear Regression help users to summarise substantial data sets and get pertinent information faster with fewer resources.
Conversational Analytics for Mobile Devices
Our NLP based AI-based voice assistance on mobile devices lets you drill deeper into your data and create a complete visual report without even using your fingers. Users can also customize the search to reflect jargon of their organization by adding 'Synonyms' to the data search library. The intuitive data search provides related suggestions to autocomplete the data query while the user types. Data can be filtered up to the desired level of granularity.
BDB empowers users in making rational business decisions by giving them deep business insights in seconds. Access your data at anytime anywhere from your system or mobile (Android or iOS) by asking text or voice-based queries.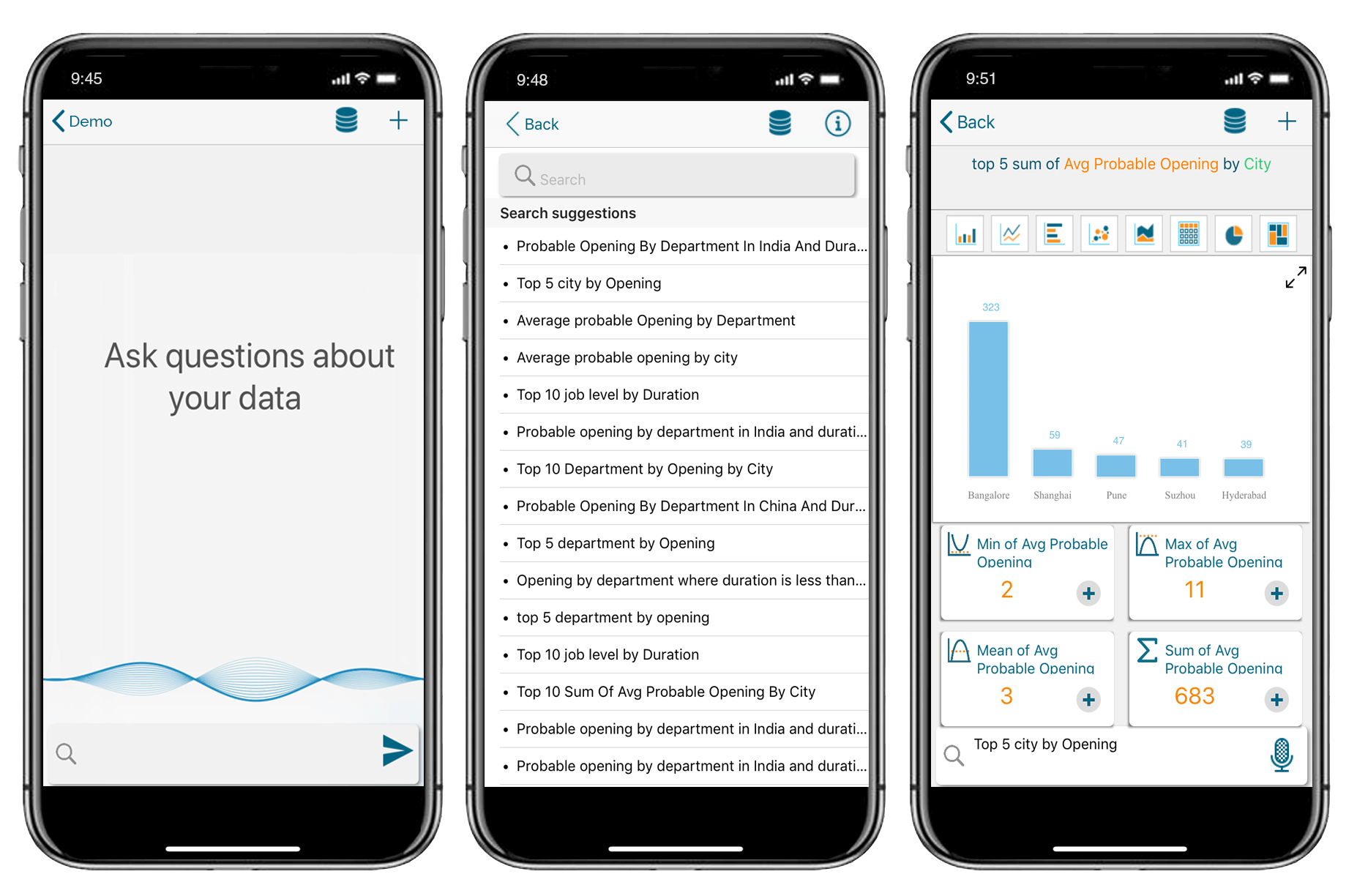 Conversational Analytics in BDB
Click Here To Watch Demo:
Features of the AI-based Data Search

Create Business Stories
Create the entire business story using the intuitive search via desktop, mobile, and tablet.

Simplify the search
Add multiple synonyms to the selected business data to simplify your data search.

Responsive
Get search results within seconds through the incorporated elastic data querying.

User- Friendly
It is as simple as you use Siri or Google Assistant from your mobile. Perform calculations without writing script just by using human language.